After 3 group stage matches and 1 quarter-final match, BAP team entered the semi-finals with a high spirit facing Paradox.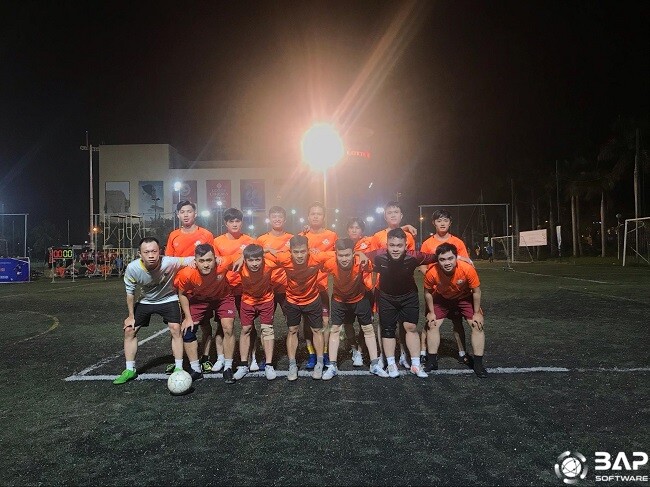 This match decided whether BAP can enter the first final match since the time joining the DSC Championship.
And as always, the team prepared early and discussed the strategy carefully before the match with the coach and BOD in Danang.
Despite the bad weather, the team members still arrived early to warm up and practice. BAP fans were not concerned about the distance and weather to participate in cheering for the team.
The stressful first half ended and did not record any goals, both teams remained the original 0-0 score.
Entering the second half, when the rains started to lighten, with the best efforts and the cheering of the audience, BAP FC scored 2 goals in a row and ended the game with a score of 2-0.  One special thing that we should recognize is the excellence in keeping the goal clean of our goalkeeper.
This result means that we will name ourselves in the final of the DSC Championship 2020. It can be said that this is the most special season for us because the first time we reach the final match of this tournament.
The BOD also gave compliments and small gifts to encourage the team to be more confident to win the upcoming decision round. This promises to be the best match to watch in this season.
Let's wait for the breakthrough of the team and cheer for BAPers at the DSC final taking place tomorrow, November 12.