On May 09th 2020, after 2,5 months training and working together, the spring internship 2020 in BAP Hue was closed by a closing ceremony.
On February 17th 2020, after 1 month recruitment, we finally found out 10 outstanding interns joining BAP Hue's spring internship.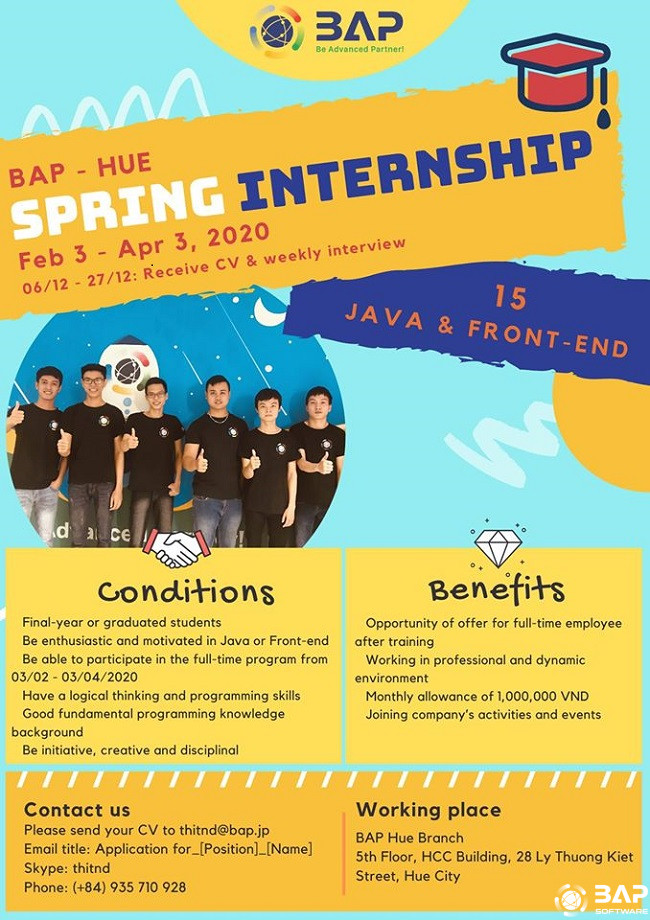 During the internship, interns join with members of BAP Hue not only in working but also culture and entertainment activities of BAP and created lots of funny and meaningful memories here. Interns join exciting activities such as: Monthly team building, Monthly welcome newbies, Monthly birthday party, sport activities, women's and men's day…
We also underwent the difficult situation under covid epidemic.
But, not because of those difficulties and entertainment, we forgot the main responsibilities including study and working and training.
Focus on the training, BAP Hue made a training plan in 2 months and chose 2 outstanding mentors working with 2 intern groups. They are Mr Ky Quang – Java mentor and Mr Thai Hoang – Reactjs mentor.
2 intern groups will be trained in the basic knowledge of programming and how to build a website by Java and Reactjs.
After 2,5 months, today when the internship finished, we can look back and feel so proud of things and time we invested.
The interns also finished their internship and not only got the certificate but also the opportunity to work at BAP Hue and other IT companies as a result of training and improving skills and knowledge here .
Back to the closing ceremony, Mr Tuan Son – Division 3's Manager who directly manages the interns had a speech.
Mr Tuan Son summarized the internships then had some sharing, noting and advice for interns when they finish the internship and start a new journey as a programer.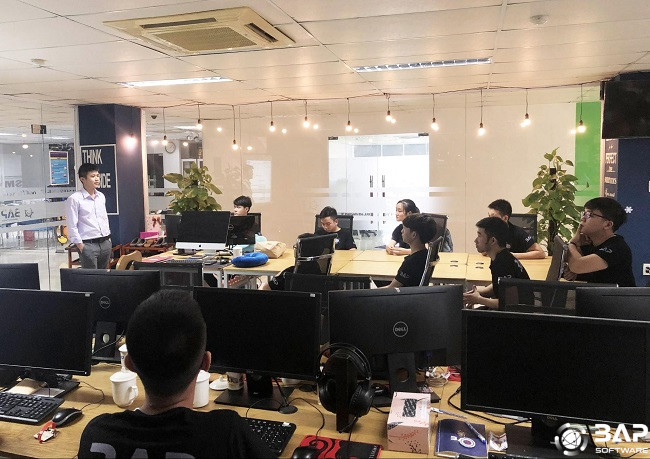 After that, Mr Tuan Son with other mentors gave feedback of the final test which was held on April 25th 2020. There's time for interns to get feedback and have Questions and Answers.
We finish the Q&A by awarding the certificate to interns with BAP's gifts.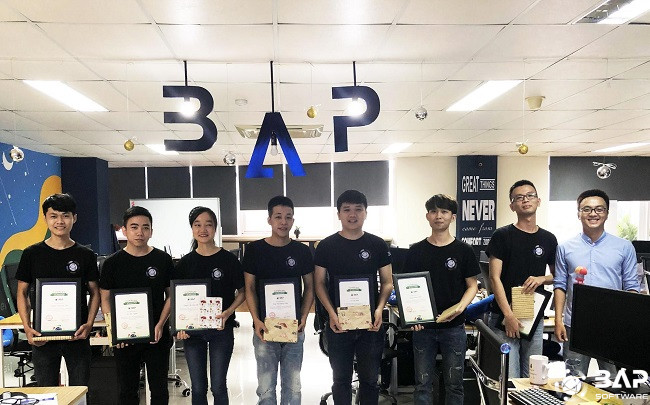 Finally, shooting photos together to save our memories and keep contact with each other.
The internship was closed but the friendships, the Colleagueship never ended.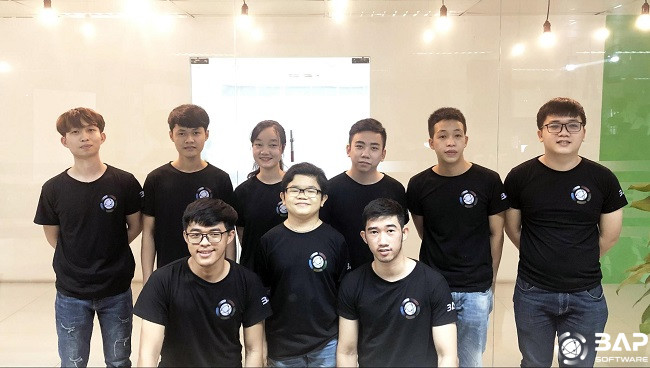 We would like to thanks to 2 Mentors, who help BAP Hue to transmission of knowledge and culture of BAP to interns. Thanks to interns who joined the internship and created lots of memories and brought new things to BAP Hue.
We hope we will have more and more effective internships in the future and give opportunity to students in Hue.
Cheer!