We had a wonderful Christmas night.
On 20/12, all BAP software members received surprising gifts. At the last working day of the week, the Christmas bell rang and Santa Claus held a large gift bag coming into the office.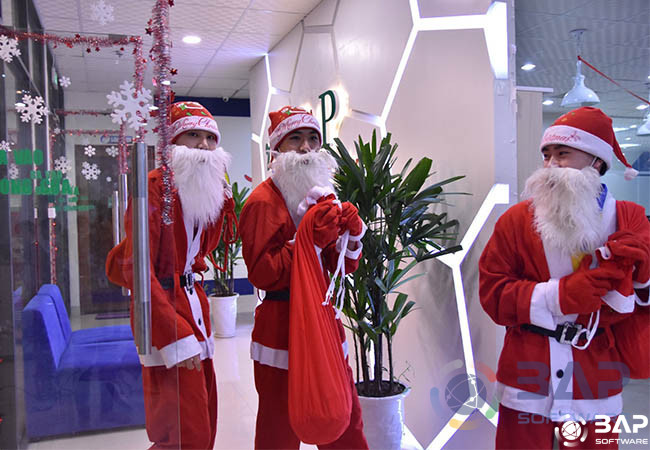 Do you know what? We all got a pair of socks. We were so happy and greatful.
Then we gathered together and took photos with Santa Claus.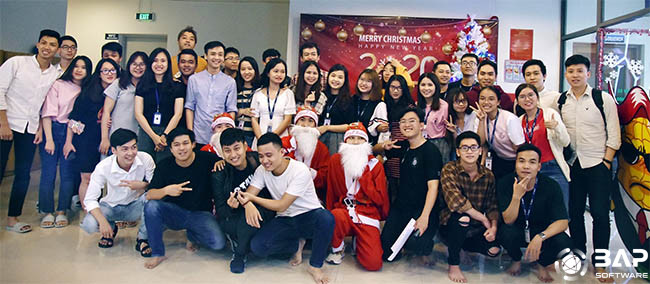 And  we had the 3-in-1 Christmas night party in Danang and 2-in-1 one in Hue city.
The Christmas party was held  for staff's monthly birthday and welcome new ones party in December. We sang "happy birthday" and cut cake.
Throughout the party gained lots of team building games, we divided in teams and played together and determined to become the winners.
That night, Da Nang also held the BAP's got Talent contest round. The final BAP's got Talent event will be held on the night of the 2019 Year end party on 17th January 2020. There were so many talents at BAP company.
They performed well, played well and even acted like actors. There were 10 items in the qualifying round, and the Judges would select the 5 best performances for the semi-final round.
Let's look forward to the semi-finals taking place on December 30, 2019.
Merry Christmas and Happy New Year!