Challenge:
NFT game is a game where assets like characters, items, currencies… are NFT assets. It means that all assets have value, and players can buy or sell them by cryptocurrencies at market value to earn money.
Main features and fun of NFT games:
You can monetize in the game.
You can create unique items.
Items and characters can be used interchangeably in multiple games.
Items remain even after the game is over.
Hard to be cheated in the game.
The developers preserve certain items as rare and unique in these games and then the players can sell them as NFT. This is why some blockchain assets are considered more expensive than others.
It's true that NFT games will help companies get more profit than normal games when considering the cost to develop.
To do this, besides the game development techniques, you have to have a team that is expert about blockchain, NFT.
Solution:
BAP development team have many experiences in NFT game development. We have expert team members who are expertise in these technologies below 
Blockchain technology

Frontend UI

Reliable and stable Backend

Game development
We will help to speed up the development process and help your ideas come true.
DeFi Warrior is one of NFT games that is developed for Customer by  BAP development team.
Our mission is to provide the best solutions for businesses and try to satisfy any requirements. Just send us your idea, we will give the best recommendations that are suitable for your projects.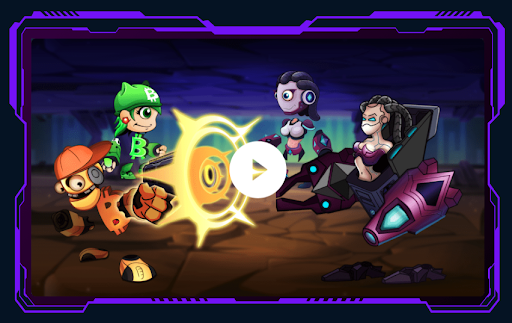 Development Form

Fix price

Development Language

Unity

Nodejs

AWS

NFT-Blockchain

Product

Web, Application

Development Site

BAP Software
| | |
| --- | --- |
| Link | https://defiwarrior.io/ |