On 09/10, BAP had a meeting at Duy Tan University, and  we were welcomed by almost 100 students with the theme "Machine Learning, Deep Learning". Moreover, not only senior students but also second and third year students were very interested in this hot topic.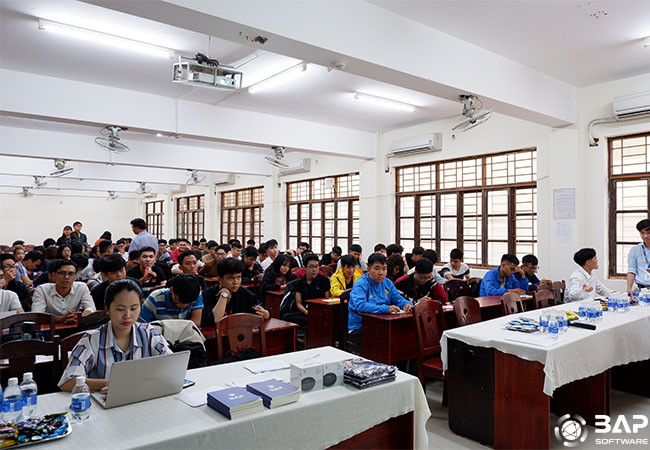 Part 1: Company introduction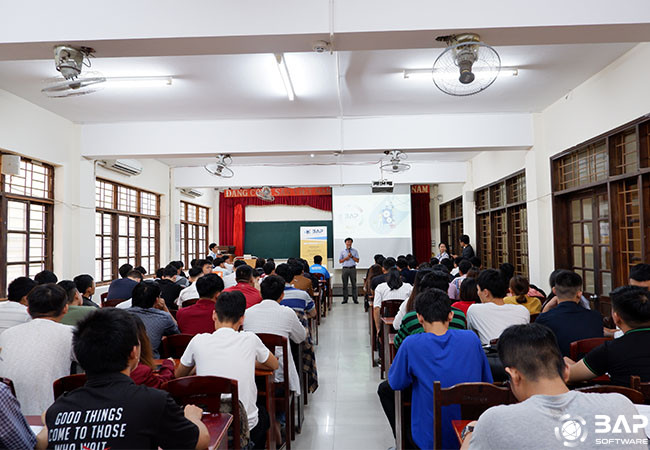 For freshers, BAP is still a new name. Mr. Dang Xuan Thong – Representative of the company introduced BAP.  It helped all the students know what BAP makes, company's scale and its influence in the market. In terms of Human resource and technology at BAP. Are there any opportunities for students to intern, work at BAP?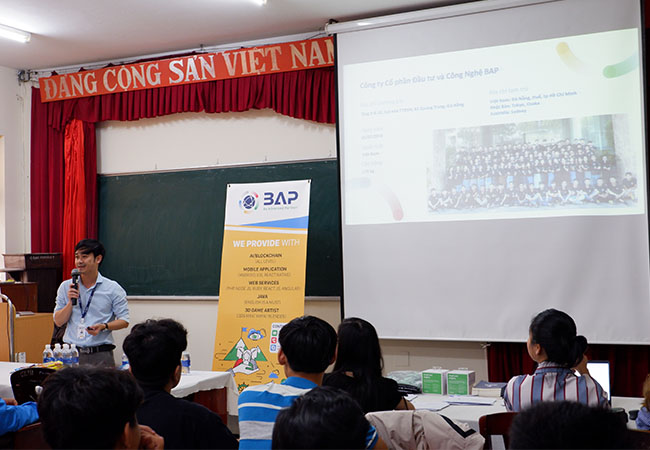 In particular, the company's information was brought into mini games, with extremely attractive gifts.
Two Google Home Mini and other gifts found their owners.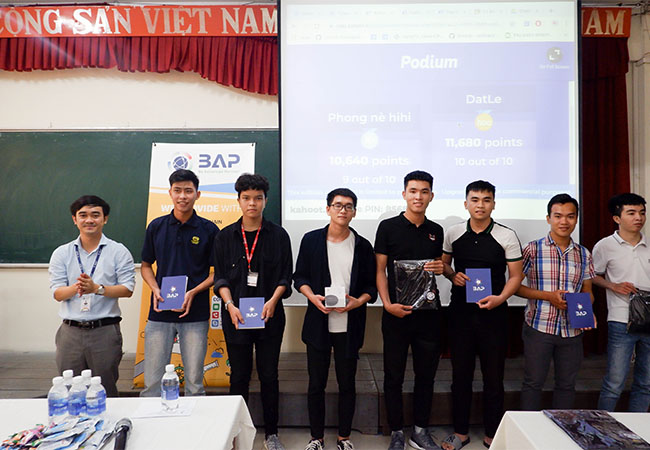 Part 2: Seminar – Machine Learning, Deep Learning
Artificial intelligence (AI) is the most important factor in 4.0 Industry, AI appears and positively changes all important areas in life: banking and finance, heavy industry, transportation, games…
In the world, the race of giant empires like Facebook, Google, Microsoft,… are creating an aspiration of highly specialized human resources on AI. In addition, AI students are welcomed by countless corporations with lots of million-dollar projects with an offer of great salary from their first year of college.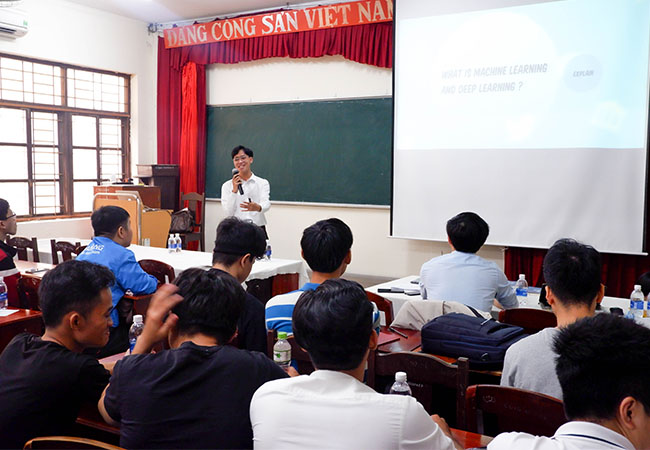 With the theme of "Machine Learning, Deep Learning", Pham Duc Duong – a Duy Tan student who is working on AI at BAP shared enthusiastically, answering students' questions.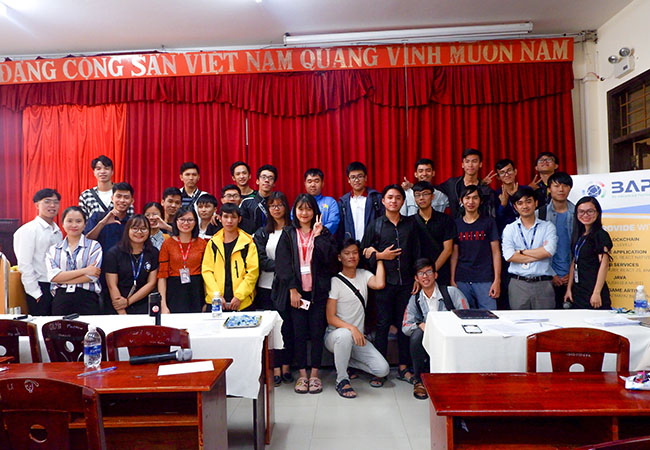 BAP hopes that through the Seminar, all of you can learn more about AI and these knowledge can support your studying and working process in the future.
Furthemore, we see that the human resource of IT in Vietnam is very high and talented, so in the future Vietnam is a promising destination for businesses like Japan can dig into offshore development with excellent IT engineers.
See you soon, hope that the reunion will take place at our company – BAP.