We all know that International Women's Day is celebrated annually on March 8 and people in Vietnam celebrate another day for Vietnamese Women's Day on October 20th also.
And we thought, Men are a part of BAP, a part of humans. So why don't we celebrate a special day for men?
Then, BAP chooses the day April 06 every year as a day to celebrate Men's achievements and dedications at BAP.
This year, we celebrate Men's Day with the message "Be A Gentleman". To raise our people's awareness by promoting gender equality and improving gender relations.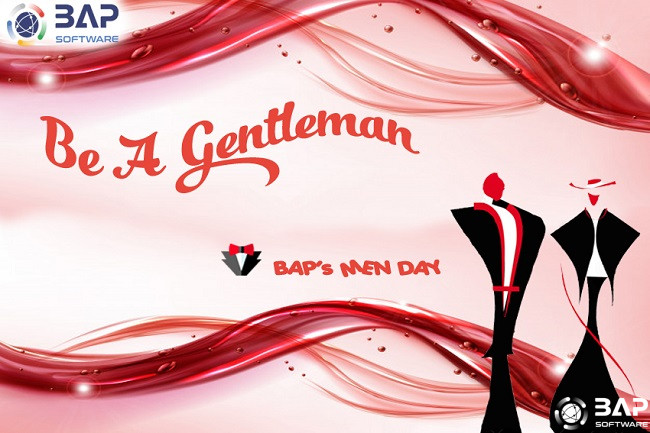 To do that, we made conversations during the pre-event to see our men's opinions about the meaning of "Gentleman" and "How could a man to be a gentleman"
Someone said "A gentleman will open doors, pull out chairs, and carry things. Not because she's helpless or unable, but because he wants to show her that she is valuable and worthy of respect"
The other said "A gentleman makes commitments. A loser makes promises"
…
All are true, and we're happy to see their positive opinions as well as their great behaviors every day.
We also planned to hold a sharing session by a prestigious speaker about the "Gentleman" topic and a party to celebrate our men. Unfortunately, because of the compex of the N-Covid 19 status and the social distanding, we're sorry to cancel the sharing and party.
Instead of that, we create an exciting video, to celebrate our men, and share some tips for you to be a Gentleman during this N-Covid 19 season
The video was played on the big TV's screen after the company representative having some speaks to all the men at BAP on Monday, April 06th
Then we cheer the moment together by saying "Happy Men's Day".
Besides, we made a surprise by putting gifts on their working table in the early morning and Men were so excited when they came to the office and saw the present.
A neck pillow for our people to use during their rest at the office with a handmade card comes with the best wishes.
We made the pillow in blue, which was one of the company' brand colors. We also embroider the pillow with the logo and slogan of the company.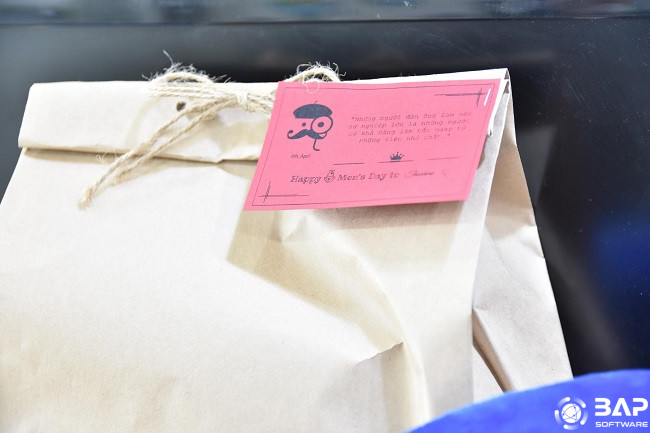 And it's awesome, our people love it.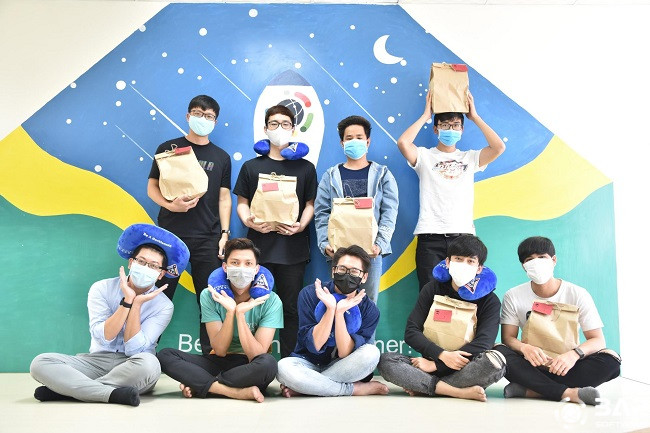 Last but not least, we want to say Thank you to all of the men at BAP on this special day, without you we can't be successful today!