Lodyhelp is a web and mobile application developed by BAP and we are proud to announce that the Lodyhelp project was listed in the top 60 Vietnam Startup Wheel 2019.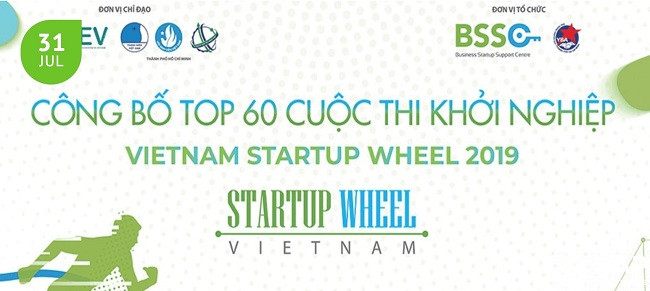 Lodyhelp – Connect foreigners with locals!
Lodyhelp is a web and mobile application that helps foreigners' life in Vietnam easier and more convenient by providing necessary information about daily life and connecting foreigners with locals to shorten the cultural distances.
Instead of browsing on different websites for different demands of an abroad life in Vietnam, any expats can search them all on Lodyhelp, everything a foreigner need in a new town.
Lodyhelp lists the property for rent in Vietnam including apartments, houses, or even offices with detail information and real photos. Therefore, any expats can review it more easily before deciding to make an appointment with the landlord and negotiate in order to save time. Besides, Lodyhelp has a team of local buddies who help expats in the language barrier or legal renting documents.
In order to help foreigners enjoy a wonderful life in Vietnam, Lodyhelp gives them full information about a variety of events in the locals which are hosts by both local people and foreigners so that they can choose and come to connect with people, relax, and chill with drinks and music. The events also include yoga and cooking classes, business purpose events, cultural exchanges, and volunteering.
Additionally, any foreigners can find other services for daily demands in Lodyhelp such as laundry, cars/bikes renting, yoga & gym, food and drink, pet, and shopping on the website will detail information. That is the reason why an expat who comes to Vietnam just needs Lodyhelp to enjoy an amazing abroad experience. Furthermore, Lodyhelp is also a portal for expats in Vietnam with up-to-date information about news, entertainment, travel tips, cultural and traditional explorations, so that foreigners can be easier to adapt to the local lifestyle easier.
Top 60 of Vietnam Startup Wheel 2019
Lodyhelp is honored to be listed in the top 60 of Vietnam Startup Wheel 2019. This is a 6-month startup competition and is considered one of the biggest playground for the startup community in Vietnam. It is an annual competition that attracts hundreds of startup companies and groups to apply and call for investors.
Vietnam Startup Wheel has 7 years successfully organized with almost 6 thousand startup participants and 500 million views through media. Therefore, being a part of the top 60 Vietnam Startup Wheel 2019 is a great opportunity for Lodyhelp to affirm its position on the competitive software industry in Vietnam, as well as bring BAP to approaching more widely to IT community.