Challenges:  
The COVID-19 pandemic has caused millions of unemployed people, many of whom have turned to a form of earning virtual currency by playing online games. It is slowly becoming a worldwide "fever" because of the ability to earn real money in the virtual world.  
Behind the scenes, MetaverseLand – a virtual space was initiated and developed. This is a way to take virtual currency through NFTed condominium sales, commercial video ad operations and throwaway money in a beautiful virtual island created in the Internet space. Condominiums, real estate, wearable items, etc. are managed on the blockchain as NFT, and tokens are circulated as currency that circulate in the virtual world. 
Besides doing business in the virtual space, you can also move your avatar and enjoy communication in a realistic virtual city, and experience video/photo bulletin board and marriage partner matching services. If you want to build a virtual reality space system, BAP is always ready to help.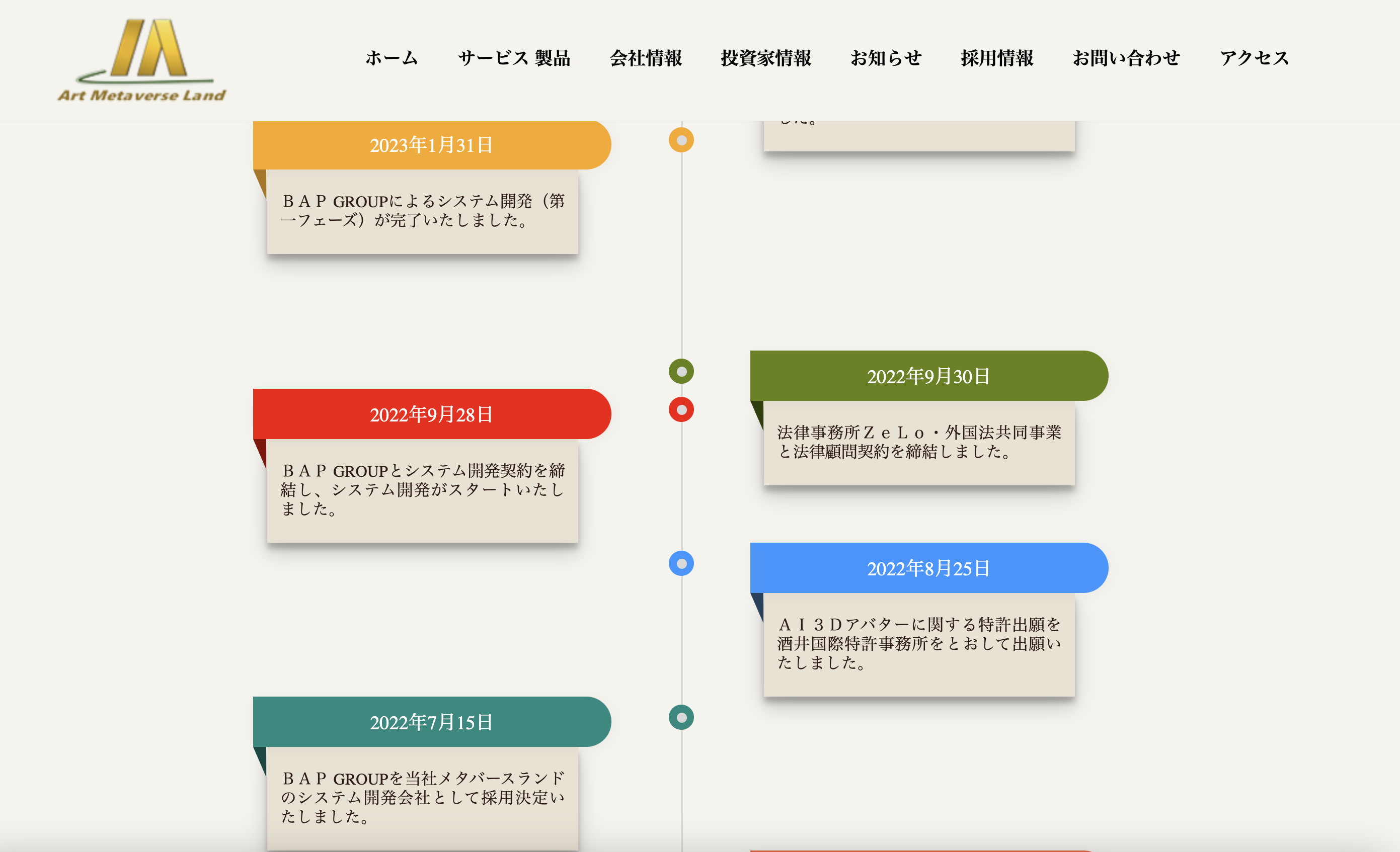 Solution:
To be able to develop a successful MetaverseLand – Virtual Space, BAP team members are familiar with the following technologies and are confident in the speed of development  
VR technology 

 

3D environment modeling technology

 

Engineering computing technology

 

Reliable and stable backend

 

Blockchain technology

 

Game development technology

 
We have a team of highly specialized development engineers, designers, illustrators, and 3D modelers available at any time.  
If you are interested in developing a metaverse, but don't know which company to entrust it to, please contact us at sales@bap.jp !