Service Overview
At BAP, our crew has lots of experiences in building Big Data system with extract/filter feature for other departments like sales, marketing,…This experience comes from our project with client as well as our start up project.
BigData
HADOOP, SPARK

Analyzed by R

Big Data storage security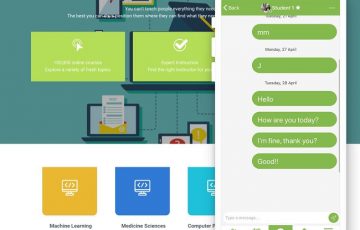 Smart E-learning
Challenges: Building learning contents are one of the most important factors of businesses to enhance the quality of teaching as well as learners' experience, so does your business own a learning management system (LMS) to do it? BAP offers Smart E-learning in this situation,...