There are a lot of AI đevelopment companies, and your business doesn't know what is the best one to place trust in when developing a platform with AI technology? We will give you a helping hand with the list of AI development company rankings below.
1. BAP Software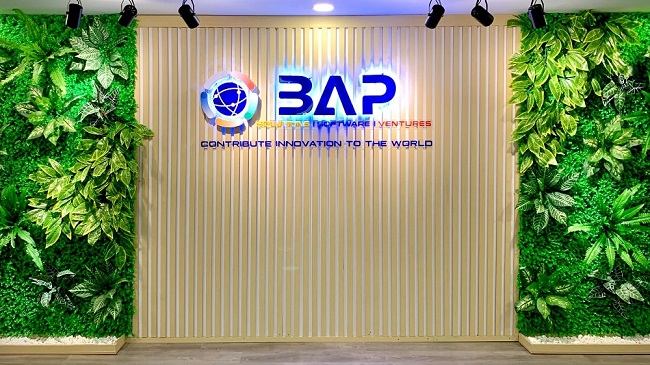 BAP is a Vietnamese software development company that brings many solutions including:
AI
Big Data
Blockchain
ERP
Web Application
One of the prominent products in AI development:
Smart Fashion: This app allows end-users to try clothes with a virtual fitting-room where has a lot of clothes.
AI Keiba: This app enables end-users who can predict the horse race more exactly with AI technology.
Smart E-learning: The app emerges as a LMS to connect students, teachers, and admin to get more positive results in training.
We also have more advantages compared to AI (artificial intelligence) development companies on the market:
The cost of conducting AI solutions is cheaper because our company is placed in Vietnam, and the quality is not lowered from our in-house team.
Our communication team is very strong in Japan, so they can communicate to get requirements with business with ease.
Our engineers have working experience in Japanese companies so that they can understand from culture to working style of  business so well.
Furthermore, when collabing with us, your business just writes the requirements down, our team will give the ideas and work with the business during projects, even after that if it gets something unexpected. If you want to get a demo, please click here to contact us.
Address: 103-0025 Okamoto Building 5F, 1-11-3 Nihonbashi, Kayabacho, Chuo-ku, Tokyo
2. Earth Eyes Company (アースアイズ 株式会社)
The company emerges as an AI camera provider in Japan with criteria:
Security
Accident prevention
In addition, they also earn money from services:
Software development
Management and storage of computer's electronic information
Analysis of computer electronic information
Telecommunications business
Some products on the market:
AI-equipped camera ee3-R
Server type AI unit ee3-server Lite
Server type AI unit ee3-server
Address: 5th floor, No.R Hamamatsucho Building 1-2-1 Hamamatsucho, Minato-ku, Tokyo 105-0013
3. IR Alt Company (株式会社 アイアール・アルト)
The company gets famous as natural language processing including:
Machine translation
Speech synthesis
Voice recognition
AI development
IR Alt company gets full responsibility for collecting, preparing, and maintaining data in order for research, and development, as well as trial.
Address: Katsura Building, 4th floor, 3-61 Haramachi, Shinjuku-ku, Tokyo 162-0053
4. WACUL Company (株式会社WACUL)
The company earns a reputation as an artificial intelligence service that can analyze web connections.
Furthermore, not only does it limit at the analyst stage, but does it give the methods of web
improvement relied on the analyzed consequence.  Or even it shows the improved data and gives predictions of the change from the improvement.
The prominent software, we can list here:
Address: Kanda Ogawamachi, Chiyoda-ku , Tokyo 101-0052, Japan
5. Preferred Networks company
Preferred Networks is a technological company that is placed in Tokyo, and which earns the reputation of AI to other kinds of technologies.
There are some their outstanding services:
Machine learning/deep learning
Data science
Computer vision
Address: Otemachi Bldg., 1-6-1 Otemachi, Chiyoda-ku, Tokyo 100-0004 Japan
6. ABEJA company
This company has been invested by Google and Nvidia in 2012, which can conduct from Big Data to AI.
They also use the common language on the market like:
Also, they get successful in some industries when applying AI technology such as:
Retail
Manufacturing
Distribution
Address: NBF Platinum Tower, 1-17-3 Shirokane, Minato-ku, Tokyo 108-0072, Japan
7. Morpho company
The company suggests various kinds of images and videos related to systems for phones or platforms.
Their team dominates in image and video innovations in AI such as:
Deep Learning
Machine Learning
Some AI services of them can list here:
Rapid AI Inference Software
Image Quality Optimization by AI Based Segmentation and Pixel Filtering
Face Detection
And they also have other services that can serve every business demand.
Address: Chiyoda First Bldg. East 12F 3-8-1 Nishi-kanda, Chiyoda-ku, Tokyo, Japan , 101-0065
8. Leapmind company 
The leapmind company provides the deep learning solutions that allow people who don't need to have the specialized knowledge of programming (just basic knowledge). And they also supply services:
System Development & Implementation
Deep Learning Software as a Service with the "JUIZ DoT"
Research & Consulting for technologies
Besie, they also published a tool – Delta-Lite in order to assist model building for Deep Learning in 2018, which reduces the complexity of deep learning frameworks, and helps people who don't have the expertise knowledge of model design, hardware, software can use to build Deep Learning easily.
Address: 3F, Shibuya Dogenzaka Sky Bldg, 28-1 Maruyama-cho, Shibuya-ku, Tokyo, 150-0044, Japan
9. Cross Compass company 
Cross Compass is an AI platform that enables users who evolve AI with ease by collabing with others. This means "co-creation" platform .
Their main service include:
AI consulting
AI platform
Research institute
Address: 2-9-11-9F Shinkawa, Chuo-ku, Tokyo 104-0033 Phone 81-3-6380-9729
10. Rist Company
The company earns a reputation for AI-based image inspection platforms in medicine and for many users.
The prominent output when they collaborated with Tsukazaki hospital in Himeji, which reached at 99% detection age-related macular deterioration from medical pictures.
Or Rist company also published a Deep Inspection Collatio system that aims at comparing images and finding out the differences between similar one.
The outstanding services based on AI that you should consider:
Quality control
Robot control
3D Recognition system
Applied research in the medical field
Address: Impact HUB Tokyo 2-11-3 Meguro, Meguro-ku, Tokyo 153-0063
These are the top 10 AI development companies that we introduce to you, and every company has their own strengths and experience in the AI development industry.
And BAP is one of them when we work with various Japanese companies to build the apps or platforms with technologies including AI, Big Data, Blockchain, and get the successful output. If you want to discuss, please contact us by clicking here.