1. Do you know Da Nang?
Do you know Da Nang? Da Nang is a city full of southern country emotions in central Vietnam which ranked in 6th place (1) in the popular resort ranking this summer.
(Note 1: Rakuten travel survey)
Since its direct flight between Vietnam Airlines Narita and Da Nang opened in July 2014, Da Nang has been drawing attention as one of the Japanese travel destinations. In 2017, Jetstar 's Kokoro direct flight was in service, and on this October 28 this year, Vietnam Airlines' Kanagawa direct flight will be in service. Flight's Da Nang flight time of 2 hours, just 5 hours from Japan will become increasingly popular as a resort familiar to Japanese people, the recognition will also be high, and many Japanese will visit.
As mentioned above, only Da Nang resort tourism is prominent, On the other hand, Danang as an offshore development base is attracting particular attention in recent years. We will introduce offshore development in "charming city" Da Nang with 'resort' and 'IT', this seemingly contradictory keyword.
2. Da Nang is like this
Da Nang is the third largest city in Vietnam, approximately half way between Hanoi and Ho Chi Minh and has made remarkable progress as a center of economic and cultural center in central Vietnam. It is Da Nang that is not seen in Hanoi, the town full of charm and vibrancy not found in Ho Chi Minh.
In case
Da Nang was designated as a tourism and IT special zone by the Vietnamese government in 2010. It has developed as a tourism city blessed with a very temperate climate with an annual average temperature of about 27 ° C and a beach resort, surrounding world heritage (Hoi An, Hue etc), but the IT industry utilizing various incentives also made a remarkable development Has been achieved. In addition, Da Nang is actively working on environmental issues such as declaring an environmental city in 2008. I am pursuing the air and aiming to create a city without garbage.
In this way, Da Nang is attracting attention from many people both in Vietnam and abroad as a city with its unique charm not in other cities because of various policies and features.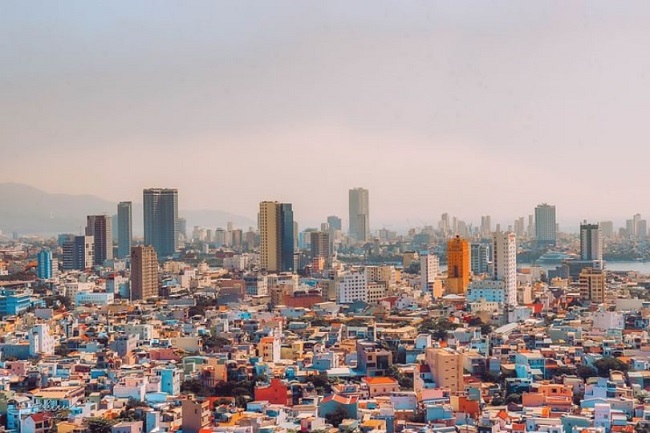 3. What is the IT / infrastructure in Da Nang?
Da Nang, which is designated as an IT special zone in Vietnam, has a very advantageous condition for the IT industry. First of all, it is a preferential treatment system for the IT industry. There are also exemptions on corporate tax as well as land lease fees.
Speaking of infrastructure, it can be said that the power situation is good. Sometimes (about once a month?), A blackout will occur, but because there are many buildings with in-house power generation, UPS can handle it enough. Also, the communication environment is better maintained than other ASEAN countries. Regarding the Wifi environment that can be used in the city, it is much more convenient than Japan.
Because the road is also wide and it is remodeled compared with Hanoi, Ho Chi Minh, there is no traffic jam, and it is one of the things that it is possible to calculate the movement time properly. It also has good public safety and rarely hears news of heinous crimes.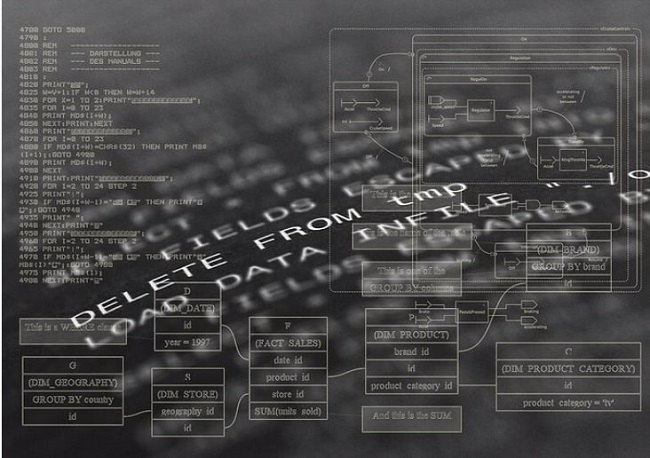 4. What is the current state of offshore?
4.1 Vietnam in general
Offshore development has shifted from China to Southeast Asian countries such as Vietnam and the Philippines already in search of cost merits. Vietnam is highly evaluated and its commissioned amount has also increased among the shift destination, and now it has become the second largest seat after China. This seems to be a big factor not only for the enhancement of the government policy and the personnel expenses as mentioned above but also the acceptance of their familiar and diligent national character by Japanese people.
Communication is very important in offshore. Regarding language skills for that purpose, the Japanese language ability which is important for offshore development is not as high as that in China, but education at various educational institutions including foreign language universities is enriched, its strength steadily improves It is. Also, the average English conversation skills are not so high (even for Japan or somewhat higher?). And, because of the unique pronunciation, there are many things hard for the Japanese to hear. However, there are few Vietnamese experts on IT regarding reading and writing, and there are circumstances in which it is necessary to rely on English professional books, so IT engineers seem to be at a higher level than Japanese people.
4.2 Da Nang
In Vietnam in this situation, there is even greater merit in offshore development in Da Nang. Compared with Hanoi, Ho Chi Minh, even cheaper labor costs, easiness of IT engineers to collect, good living environment.
As for personnel expenses, Vietnam is a country with low labor cost among the ASEAN countries, but Danang is even less than 40% worse than Hanoi, Ho Chi Minh even in Vietnam.

Unit US $ / Month (JETRO 2016)
Furthermore, the turnover rate of Danang's IT industry is 8%, which is also very significant compared with Hanoi, Ho Chi Minh's 20%. A low turnover rate means that the fixed rate is high, so we can expect to hold people such as labor. There is a possibility that we can procure human resources with the same feeling as in Japan.
Higher education is also substantial. There are 10 universities, 15 junior colleges, 19 schools and many schools. From 2015, Japanese at high school is an essential subject. In addition, there are National Foreign Language University in Danang and the city of Hue nearby, respectively, and it is a valuable communicator talent provision source indispensable for offshore development now.
From the above, it can be said that a good environment is provided for human resource supply both in the IT field and the language field. Looking for these merits As of June 2017, there are 26 Japanese IT companies entering Da Nang. In addition to this, the entrepreneurial work of the IT company by the local people is also very active, most of them are offshore development for Japan.
5. Offshore development in Da Nang Why care?
5.1 Benefits
What can be mentioned as merit is abundance of cost and personnel, but you can not miss the goodness of the living environment compared to other cities. As mentioned above, Da Nang is also a bike society, but because the road is wide and the number of motorbikes is small, there is almost no traffic and the air is very beautiful. Many talented people gather from all over Vietnam in search of this environment.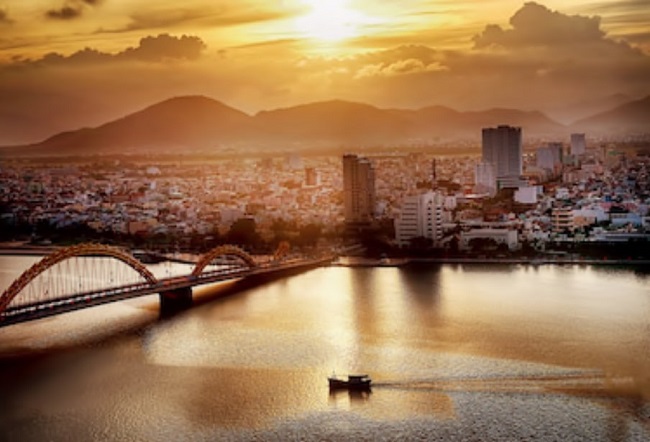 Also, even though it is the third largest city in Vietnam, unlike Hanoi and Ho Chi Minh, it is a medium city with a population of about 1 million people, so the personality living there is still honest and simple. Coupled with familiarity, for Japanese people, it can be said that they are easy-to-work people. It would be relieved if you worked together with Chinese and Indian people and worked in Da Nang who was frustrated by their strength of self-assertion.
5.2 Be careful
Even if it is said that Vietnamese are diligent, not only people in Da Nang, it is reckless to expect the Japanese level. It should be recognized that it is the level … compared with other Southeast Asian countries. Also, the face on the back side of Pure Park is too relaxed. Also, they are inclined to enjoy the "enjoyment of tomorrow" rather than "the happiness of a distant future". Do not forget that you are a cherisher who values ​​your family more than work.
It is sometimes difficult for us to understand these things from Japanese, but it is necessary to accept as a difference in national character. When planning long-term planning, it is very important to set short milestones and constantly ascertain about the development situation persistently.
Also, it seems that Da Nang tends to become difficult to secure excellent engineers due to an increase in the expansion of Japanese companies and an increase in entrepreneurship of local IT companies. Along with that, withdrawal occurred between companies, and labor costs are increasing as the turnover rate increases.
6. Finally
Offshore development in Da Nang is not only rosy but also has a negative element, but I think that it is very worthwhile to do offshore development even if it is deducted. I am fascinated by the harshness and skin that the quest for their vigorous new technology and the challenging spirit of applying it soon in practice works with them in Da Nang.
I am convinced that it can be expected to be used as a partner who can resolve the serious IT talent shortage that is falling in Japan now and contribute to the future development of each other, not merely cooperative relations in offshore development.
The most important thing when building something in cooperation with other people / other companies (whether in Japan or abroad) is to build a good relationship of trust, how much trust with your opponent Is it related to it? It is Da Nang that there is a possibility to be able to share the thought of using something together, using communication in a style that clearly expresses his thoughts and listens to what others say.