There are a handful of benefits of E-learning software when businesses apply it to enhancing quality of training. So this article will help businesses give E-learning system comparison to consider which is the best to use for.
1. Smart Boarding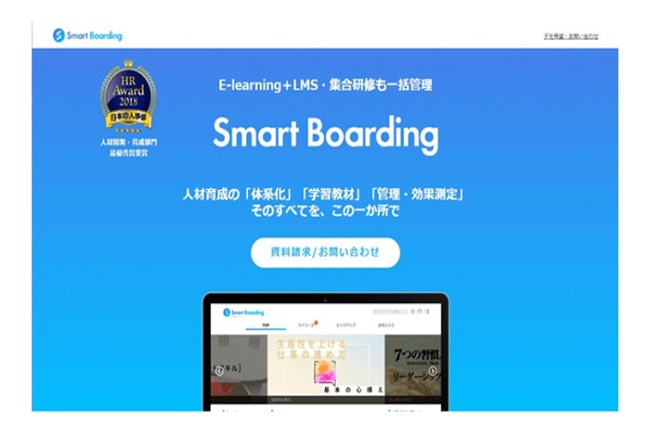 Creating educational materials play the key role in attracting users for an  E-learning platform, so Smart Boarding platform helps businesses generate more documents in a short time.
Smart Boarding has been developed by FCE Training Company, which brings solutions for businesses that want to own an internal E-learning system.
Firstly, businesses just take 1/4 time to form an E-learning system compared to other general systems on the market.
Furthermore, businesses not only can produce new educational content like teaching materials, but can access more 360 kinds of learning content.
This platform is divided into 2 parts including learners, and managers, so that they will be able to interact independently on the shared system.
There are 3 main selling points of Smart Boarding:
Content Creation: Businesses can access 360 existing materials, and they are able to design more in-house materials if they have demand.
Testing feature: Businesses can also generate tests for their learners, besides they are able to arrange the order of courses, and create various tests for learners.
Learning feature: Managing learners become easier ever because businesses can take advantage of each pie chart which is displayed as an administration system to catch the progress of attenders. They also govern internal and external training status with ease to see whether or not they understand courses.
Regardings the price of the platform, each business must put about 300,000 JPY for an initial cost , and if you pay for usage about 49,400 JPY/monthly plus fee of  980 JPY/user
2. Etudes Platform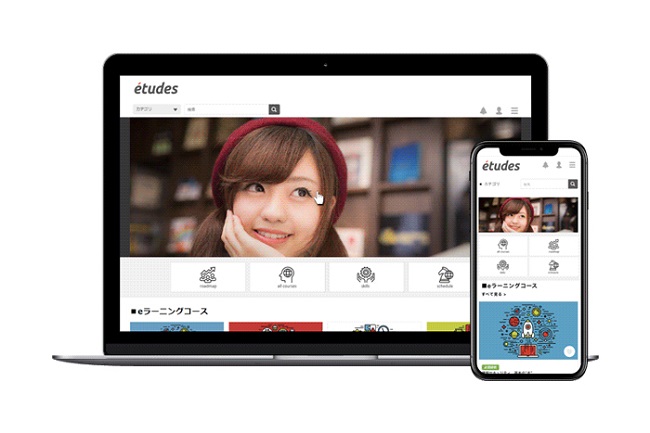 Etudes platform is considered as an E-learning system on the cloud that businesses can make full use of state-of-the-art technologies from this one.
Businesses will get benefits of using this simply because the platform can connect various gadgets and educational documents are designed to transfer to suitable devices including
Additionally, panel format is applied to the lesson so that learners can easily find out the course and learn anytime, anywhere.
The system is a type of Soft-as-a-service (Saas) that hosts on the cloud, which means that businesses don't need to make an effort to manage the system as it is the provider's duty. 
In terms of main selling  points including:
Security from the newest cloud Azure: Allows businesses to protect their in-house properties via PaaS that is secured by Microsoft.
Many training sessions: Business can apply training courses like organizational information management, group training, and reverse classroom (for example: learners study theories in advance on the internet, and practice at real class).
Content Creation: Business can customize their content like video materials,  tests, and questionnaires, and download teaching materials according to SCORM 1.2.
For this platform, businesses must pay monthly, and they don't get in charge of any other extra costs like upgrading version fees.
For example, when using this platform, businesses can get free for an initial cost, but they will pay 500 JPY/learner for a month. In addition to Azure cost is 300,000 JPY per month.
3. Easylearning Express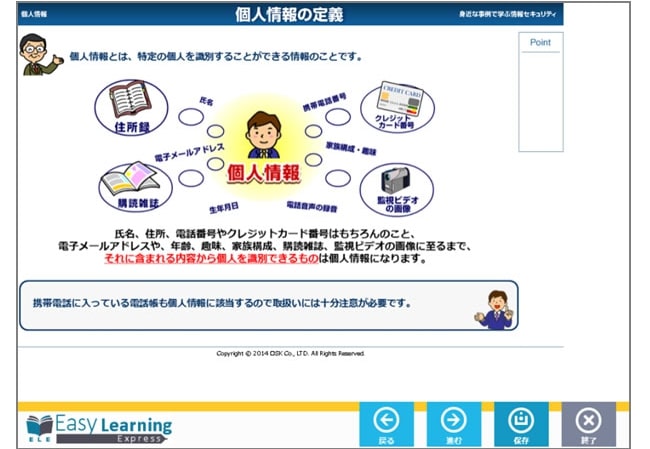 This is another cloud-based E-learning platform that businesses should take a look at.
It is also an ASP or hosting service, which means that businesses don't need to waste the time of managing the server, teaching contents, so they are able to focus on education quality and governing learners.
Besides the basic features, this has more highlights that businesses should take into account:
Course management feature:  Business can manage 3 registrations features including group, learners or students, training application. Furthermore, data is formatted by CSV, so businesses can manage, change with ease.
Email: Businesses take advantage of sending emails to 3 types: optional, particular group, course with forms "unattended", "not completed", and "completed" in order to alert, praise learners. Or they can also use a CSV file to upload and send an email.
Course history management: Businesses can govern the result of learners from the course record in the past, and export data in CSV format. For this, businesses can use the tool to create private teaching contents, and they also send guiding emails for their learners. Moreover, businesses also generate questionnaires of the course, or a certificate for learners who attend course most.
Security feature: Businesses can control the password policy and lock any account, or add a reminder password  for their system.
The price of this E-learning platform is a little different
ASP costs 3000 JPY per user for a year
Hosting price will be at 250,000 JPY
Or if businesses want to buy a cloud for 50 learners, which will be 75,000 JPY/3 months.
4. Enden LMS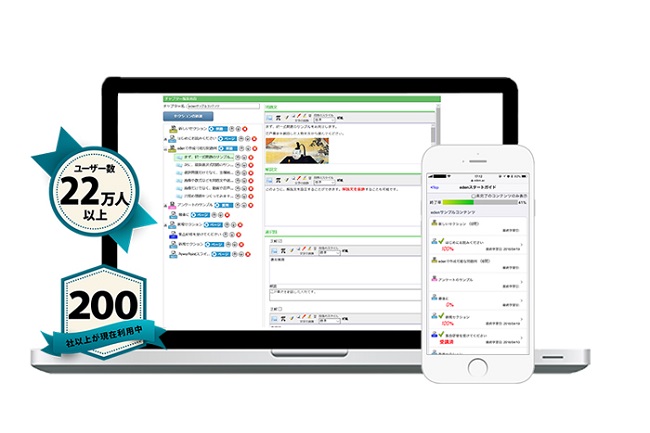 Simple and easy-to-use educational platforms are Enden LMS's criteria, which is also renowned as an E-learning system on the cloud.
When comparing other E-learning systems, wen must say that businesses can save time, and get rid of the cumbersome process of editing videos, generating materials.
This is really simple like using office tools such as word, excel with the value:
Content feature: Word processing software plays a key role in creating sentences and pictures, and businesses either develop videos via Powerpoint from Microsoft office.
All completed materials will automatically transfer into suitable interfaces such as PCs, smartphones, tablets,…
Testing feature: Businesses can make full use of various types of questions including multiple-choice, blank fill,…and it also checks the understanding of learners.
Learning attribute: This allows businesses to check the course record, and learners' status, or they are also able to run a group of users, grant permissions for others.
In general, this platform also provides the common E-learning system functions on the market, and the price is not much higher.
For 15 users: 40,000 JPY per month
And for 50 users: 80,000 JPY per month
5. Playse Platform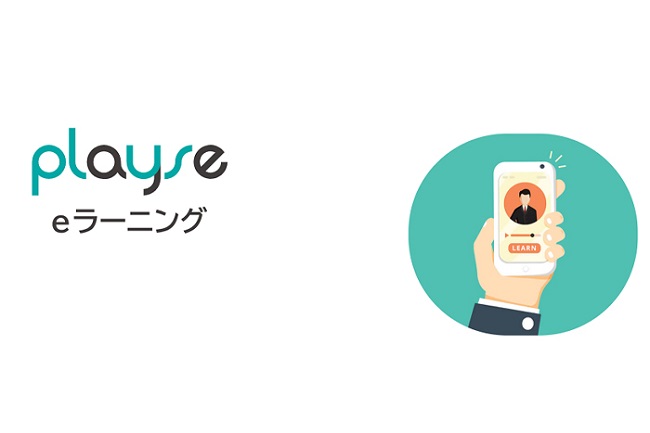 This platform contains more than 2000 teaching contents, and businesses have ability to customize documents depending on their demands.
Furthermore, they also generate learning materials with various formats like videos, slides, PDFs,.., or businesses can apply the logo, policy, terms,.., in the system as a private brand.
And businesses are able to change account flexibly, which means that the fee will change if the number of accounts increase or decrease.
The full characteristics can list here:
This can connect with interfaces including smartphones, PCs, and tablets.
Businesses can set the targeted learners with ease relying on sections.
Easy-to-send email is an interesting feature that businesses can send emails like alert, attendance,… to learners.
Generating contents: Businesses can build their own materials by uploading on this platform.
Reporting part allows businesses to measure learners' interactions like understanding of learners' lessons, their durations on this, and the result of their tests.
The cost is affordable when businesses will pay:
Initial fee: 100,000 JPY
Month payment: 15,000 JPY
6. Cloud Campus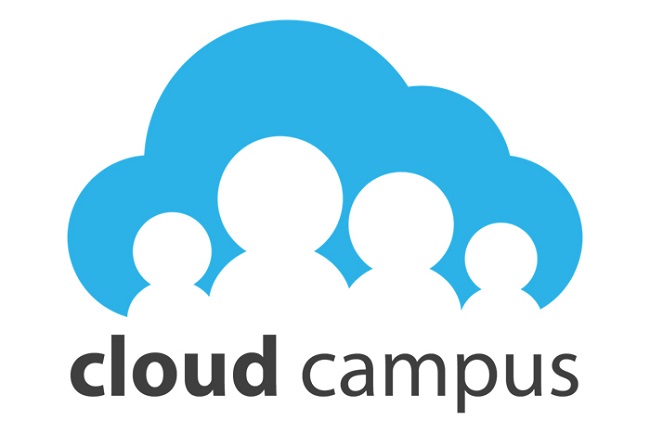 Well, this is the final E-learning system that we want to introduce to businesses. Cloud Campus is known as a cloud-based e-learning system, which allows businesses to create and manage materials.
Additionally, this has been implemented and managed by Cyber University of the SoftBank Group in order to provide education to outside organizations.
Platform owns the specificities like:
Creating contents: Even businesses don't have much understanding of computers, it means that they just type the subject and title for their materials enough. Besides, learners can access through PCs, or a camera to learn.
Course sales: This is to sell the courses to businesses when they have demand for enhancing internal stakeholders like officers, stock companies. All materials are inspected by Japan Exchange Group, and this aims at upgrading their knowledge of spyder trading avoidance.
Test Creation: As any E-learning systems, businesses can design tests on this platform, so that they can check learners' ability, get the result of grades.
Learning feature: Businesses can look up the score of tests, learners' attendance on the system, or they can export in CSV file easily.
The price of the platforms will divide into 3 levels:
Entry-level: Initial cost will be 100,000 JPY, and 70,000 JPY per month.
Standard-level: Each 200,000 JPY for Initial, and monthly fee.
Pro-level: Business must pay 500,000 JPY for initial cost, and 360,000 JPY per month.
Generally speaking, when we give an "E-learning system comparison", these platforms are convenient for businesses as the first step to develop an E-learning platform.
But the cost of each is not low compared to developing a private one from an offshore company like BAP that helps businesses not only optimize the cost but also customize functions according to their demands for an E-learning system.
We hope that your business can read and consider carefully when making a decision. Or if your business needs to get consulted in implementing an E-learning platform, please feel free to contact us.