According to Forbes, the E-learning market is going to increase much to $275.10 billion in the year 2022, but there are many educational businesses that still worry about whether or not they get benefits from this sector. This article will show that what can the E-Learning system helps educational businesses.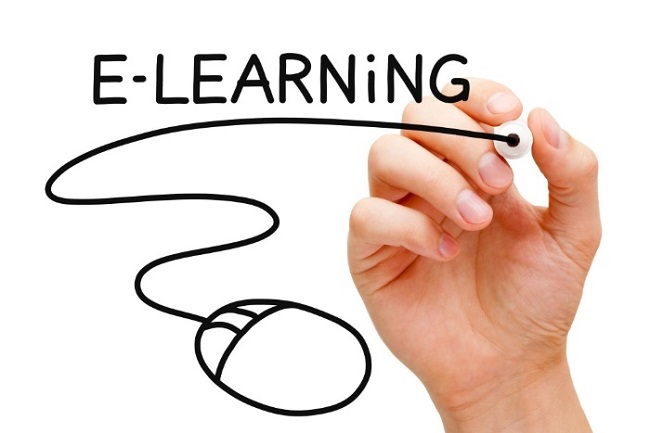 1. What is an E-Learning System? 
E-Learning System or Electronic Learning System is considered as a form of learning platform via the Internet. For businesses, the system can help manage their lesson contents such as teaching materials, tests, or also administrators can count the number of learners, the process of learners through this platform called Learning Management System (LMS). For users, there are, nowadays, many people who choose this form because they can utilize their time to share and earn knowledge anywhere in the world. All teachers and learners will attend through devices including Smart Phone, PCs, Tablets,… as long as it is able to connect the network.
2. Type of E-Learning System
When building an E-learning system, there are 2 types of E-learning systems including a Cloud-based E-learning System, and intranet type.  So let's slide down to see how each type is different.
Cloud-based E-learning system 
This is a computer-based platform that provides an E-learning system to clients via the internet. For this cloud-based E-learning system, businesses will depend on third-party to enable learners and teachers to approach lessons, which means that your business doesn't have a server, or doesn't manage complicated backend.
More exactly, businesses' learners will have the necessary documents from providers. For example, your E-learning system will include teaching documents, information of learners,.. that will be hosted on a shared platform called E-learning system on the cloud . And you pay an amount of money per monthly, quarterly, or yearly for a license and the number of users to third-party.
The benefits of an E-learning system on the cloud
Businesses do not worry about Technics, because cloud-based E-learning system providers will take care of details including users & administrative support problems, engineering updates.
Easy-to-access is a benefit of E-learning system on the cloud, it means that learners can go to learn anytime, anywhere with connecting the internet.
Budget-saving is a value for businesses using the cloud computing since they do not recruit more in-house IT staff to take care of the E-learning system.
Although this is useful, businesses must rely so much on third-party to customize any functions. Another point to consider when apply this type of E-learning is that there are some confidential contents like playbooks for sales which are not allowed to publish by the third party. For those learning material, it's strongly recommended not to put them on Cloud base E-learning system cause it's high risk to leak these confidential information
Or E-learning system vendors don't have suitable contents, it means that businesses must spend more time and money to design and create content.
Intranet Type
Intranet type is the best suitable solution for businesses when they want to build a private online learning system. This means that businesses will own an on-premise system, and manage it.
Businesses can take advantage of this type:
They can design lecture materials, and course outline
Updating the materials for teaching materials
The capacity of learners are large
Businesses customize every section of the system
But The system requires businesses to have an expert team, so that they can manage systems with ease.
3. How much does the E-Learning System cost to develop?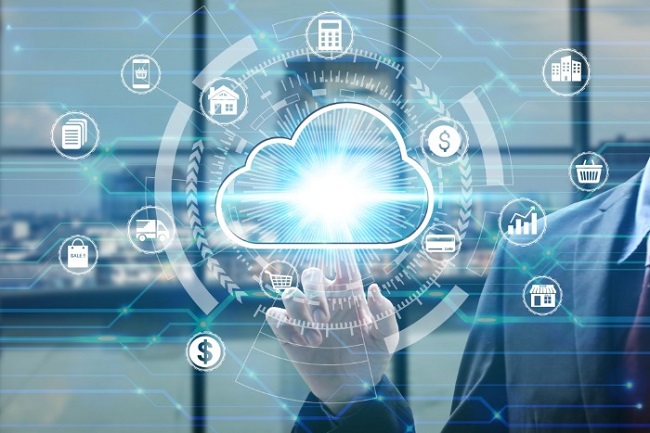 Fee of an E-Learning System Implementation On The Cloud
For SMEs, they don't have enough team to manage the system smoothly, E-learning system on cloud will be a great solution. So businesses must pay 200,000 to 300,000 Yen which is an initial cost, and that is a server fee for installing to use.
Furthermore, the fee for users is different, which means that businesses will pay more about  132,000 Yen when 50 users attend.  For triple that number of users, the price will be 270,000 Yen.
So monthly payment of business will be around 230,000 to 350,000 Yen for 50 users.
Intranet Type Fee
If businesses would like to have a private E-learning system, this will be great. To build an E-learning system, businesses must have an infrastructure condition, it means that your in-house team is able to control the server.
In addition, the cost is up to the production of course materials and functions of the system. The estimated average cost of an affordable E-learning system is about 1,000,000 Yen, and 10,000,000 Yen if the system requires more functions.
The higher fee of E-Learning system development can reach 5,000,000 Yen, when businesses want to create the difference and uniqueness.
4. What Can The E-Learning System Helps Educational Businesses? 
In the year 2012, many universities in Japan had been got approval from the government for opening E-learning courses including 54 universities, and 11 colleges. And more than 300,000 students signed up for online courses in 2014.
According to the market review from Nikkei, the expectation of E-learning market increased 9.3% (about 218,5 billion JPY), Which expressed that Japan was a ideal destination for earning money from E-learning education.
So this is an opportunity for educational businesses to take into account for building an E-learning system as it brings the benefits:
They can create more classrooms for students around the world, for example, most students in the developing world would like to access the materials of famous universities, but they don't afford to go abroad to learn. E-learning courses will help them can do it, and this will create more profits for businesses.
Businesses can control the revenue status from the profile history of attendees like the number of learners, fees, profits, and they rely on this in order to enhance quality.
Reducing cost is the businesses' expectation, E-learning system helps them reduce the cost of infrastructure in reality like classroom, staff, materials,…
Diversifying businesses' packages are the best solutions because they can create more studying packages to earn money than traditional courses.
Evaluating quality of contents and customizing it according to learners' feedback.
Building an E-learning system will give more chances for educational businesses that get more benefits. Furthermore, the following article also shows businesses about the basic knowledge of E-learning system development, and its cost.
We hope that the above information can point out businesses that have a broader view of E-learning, and keep following BAP to keep the update of new knowledge.
In terms of BAP, we are an offshore development company that get successful in building the E-learning system. We are confident to help any businesses that construct a great E-learning system relying on all of our experience and professional team. If you have any questions, please feel free to contact us.